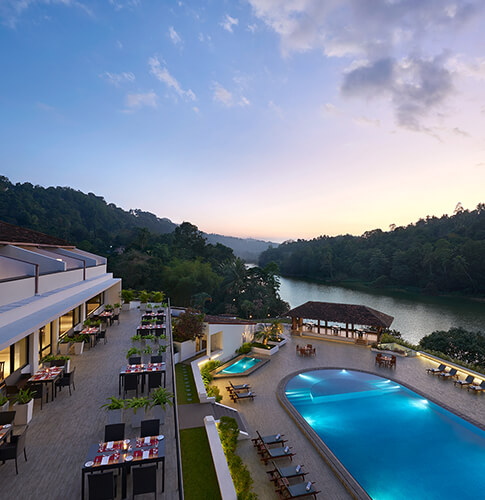 We are Cinnamon Hotels & Resorts!
Creating Inspiring Moments, every day.
The scent of cinnamon put Sri Lanka on the map centuries ago, in the glory days of the Spice Route. Cinnamon is a timeless classic: a versatile, well-loved spice with the power to heal, rejuvenate, inspire, and stimulate the senses. What the spice did for our history books, the Cinnamon brand strives to do today. We combine a contemporary Sri Lankan outlook with world-class service, and modern conveniences with old-world charm to redefine the journey.
Launched in 2005, Cinnamon Hotels & Resorts is now a chain of 15 hotels across Sri Lanka and the Maldives, including 3 City Properties in Colombo, 8 Resorts around Sri Lanka and 4 Island Resorts in the Maldives. Each property comes with its own personality, presence and experience, but they all drive the same point home – Inspired Living.
Buying Your Hotel Voucher
Cinnamon's City Properties - Sri Lanka
Frequently asked Questions
Should the full value of the E-hotel vouchers be redeemed at once?
E-hotel vouchers can only be used for a single transaction at participating hotels and resorts, however if Cash Vouchers are purchased for a specific value, they can be redeemed at different times.
What do I do if I lose my E-hotel vouchers?
Can E-hotel vouchers be redeemed for cash?
No, E-hotel vouchers cannot be redeemed for cash.
How we can utilize E-hotel vouchers?
How are the E-hotel vouchers delivered?
You will receive your E-hotel vouchers via email
Do E-hotel vouchers have an expiration date?
Yes, You can locate the respective validity information on each E-hotel voucher. What currency and denominations are E-hotel vouchers available in? E-hotel vouchers are available in LKR.
What can E-hotel vouchers be used for?
E-hotel vouchers can be used for accommodation while Cash Vouchers can be used for F&B as well.
How can I purchase E-hotel vouchers?
All E-hotel vouchers can be purchased online using a Visa or MasterCard through this online portal.